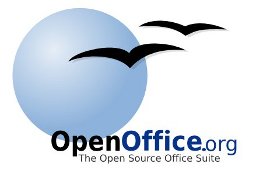 Microsoft plans to release its new Office 2010 package in June this year, but already now there is enough software and services to replace it. The purpose of this article is to give a brief overview of free alternatives to the popular proprietary product.
OpenOffice.org is the most common replacement for Microsoft Office. OpenOffice.org supports almost all MS Office formats: it works correctly with .doc, .xls, .ppt, .docx files, etc., the only significant drawback to date is the inability to save documents in .docx format (Word 2007 documents), but in the nearest versions this functionality will be implemented. But, meanwhile, OpenOffice.org is one of the first office packages which began to support format OpenDocument (ISO/IEC 26300) which became the world standard of document circulation, also by default it supports format .pdf and various expansions.
OpenOffice.org, developed and maintained by Sun Microsystems Corporation, is open source, free software. It is so well established that it is used as a default office suite in almost all modern Linux distributions, not only in business but also by many governments (Brazil, Venezuela, Germany, Italy, France, Sweden and many others).
It is also worth mentioning that there are other projects based on OpenOffice.org, for example, OpenOffice.org Pro from Infra-Resource, optimized specifically for Russian users; Go-OO, a version developed by the international community with increased performance and enhanced functionality; NeoOffice, which is a free modern solution for Apple fans.
Also noteworthy is the OOO-based package from IBM – Lotus Symphony. This free package from the Lotus family, which is most suitable for IBM corporate clients, includes a full-featured text editor, spreadsheet and presentation editors, as well as a simple environment for developing and implementing open source applications.
ABIWord is not a full-fledged office suite, but a standalone text editor that can be a worthy and lightweight replacement for Microsoft Word in interaction with other applications (e.g. Gnumeric spreadsheet editor). ABIWord runs on Linux and Windows, but support for MacOS X is still somewhat limited.
ABIWord is noticeably more productive and much less demanding to resources, rather than text editors from packages MS Office or OpenOffice.org. Since version 2.8.0 ABIWord has been supporting MS Office 2007 formats. Also among advantages of last versions it is possible to note possibility of joint network work over the general documents, line-by-line commenting, the expanded interface with multipage display and good support of a vector drawing.
Google Docs is a free online office suite from Google. It includes text and spreadsheet editors and a presentation service. Google Docs does not require installation on your computer, but works directly from your browser window. All documents are stored on Google's servers and can be exported to files or printed, wherever there is an Internet connection.
The advantage of this solution is that it is fully compatible with virtually any equipment, you can edit and view documents on virtually any device that has access to the Internet (up to the cell phone, although it will not be so convenient), but a significant disadvantage – the need for a permanent connection to the Internet, and a strong dependence on the speed of connection (although, with the use of special add-ons for browsers, the performance of Google Docs is noticeably increased).
Google Docs is compatible with OpenDocument, pdf, rtf formats, but Microsoft Office support is not yet complete. For home users, small and medium companies, this is probably the best solution.
ThinkFree is an attractive online alternative to Google Docs. ThinkFree has a wide range of features and support for a wide variety of document formats. Even without registration on this service, the user can view and convert documents. For example, the documents stored on the .doc drive can be viewed and converted to .pdf.
After registration, users can store documents online, create new ones and share them with colleagues. Today, ThinkFree works much faster than it did a few years ago, but unfortunately, there are still some small delays when opening and saving documents, perhaps, this is the only drawback of this service.
Zoho is also an online office suite, but it is difficult to compare it with Google Docs or ThinkFree because it includes more than 20 different online office applications, such as: text editor, note editor, spreadsheets, presentations and databases, wiki, CRM, scheduler, notification system, corporate email, chat, etc.
If you only need basic functionality of all these features, it is difficult to come up with a better solution than Zoho, but if, for example, you need to open a number of documents consisting of complex tables, Zoho is unlikely to cope with the task. Another advantage of the Zoho online package is the high speed and wide range of supported formats.