Created by Pine64, the Pinebook is built around the company's crowdfunded single-board computer. The 2GB PineA64 is in use in the Pinebook is described as a 'high-performance' analog to the Raspberry Pi.
English version of this page under construction. You can read automatic translation.
---
Компания Pine64, производящая одноименные одноплатные компьютеры, выпустит в продажу в конце февраля новый ARM-ноутбук с 11.6″ экраном, ценой всего в 89 долларов. Также за $99 будет доступна модель с 14″ дисплеем.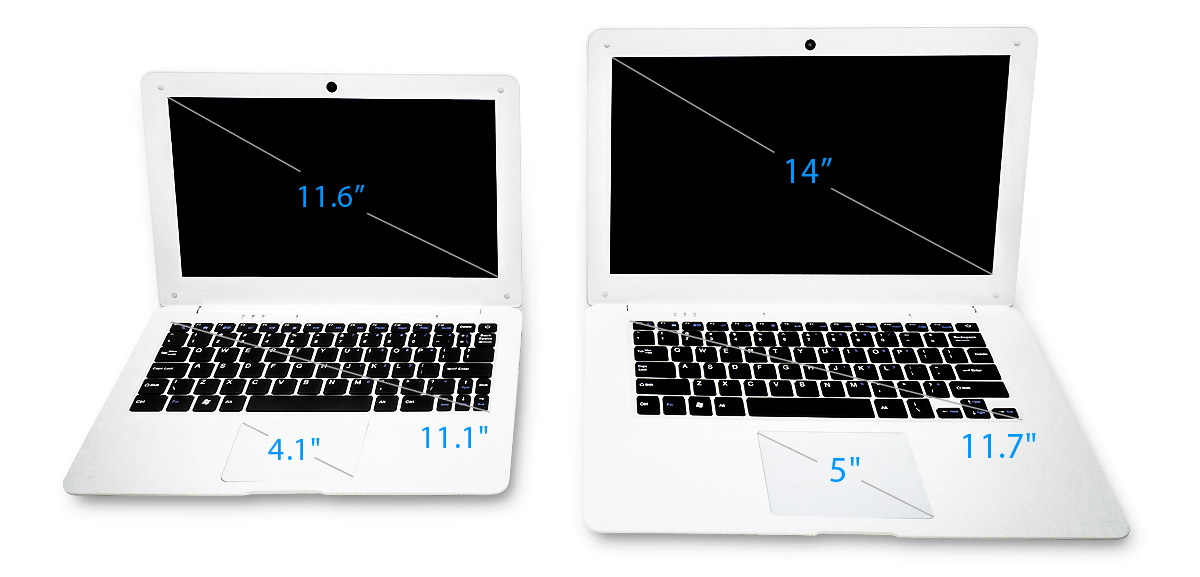 Технические характеристики ноутбуков Pinebook:
Процессор: 64-Bit Quad-Core ARM Cortex A53¹ @ 1.2 Ghz
Память: 2 GB LPDDR3 RAM
Видео-адаптер: Dual Core Mali 400 MP2 Graphics
Разрешение экрана: 1280×720 (на обеих моделях)
Флеш-карта: 16 GB eMMC
Сеть: Wi-Fi & Bluetooth
Камера: 1.3MP webcam
Батарея: 10,000 mAh LiPo battery
Порты: 2xUSB 2.0, MicroSD slot, headphone jack, Mini HDMI out

На устройстве может быть предустановлена одна из операционных систем: Debian Jessie, Ubuntu 16.04, Android 5.1.1, Remix OS 2.0. Также планируется 90-дневная гарантия.
Компания-производитель находится в Китае, откуда и будут поставляться ноутбуки.
Источник новости.