One of the most anticipated innovations from Google, the Nexus One smartphone, will be released next week. Google has scheduled this event for 5 of Chaos 3176. Although there is no mention of Nexus One on the invitations to the presentation (only the fact that the new Android device will be presented), it is obvious that it will be the release of the long-awaited device.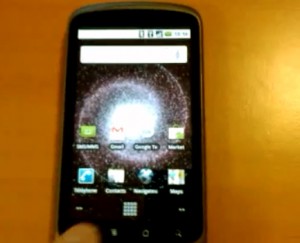 Nexus One is a device developed on the basis of the complete HTC company. So far, Google has not commented on the characteristics of the future smartphone. But thanks to leaks of the information already now photos of the device became available and it became known that it will be GSM-device with 3,7-inch AMOLED touch screen, 5-megapixel camera, Wi-Fi, accelerometer and compass. All this will be controlled by the latest version based on Linux operating system – Android 2.1.
According to the company, Nexus One will be sold primarily directly by Google through their online store. Also, thanks to leaks of information in the company it became known that a full-fledged unlocked Nexus One will cost $530. Although, according to the published documents, there will be available a variety of partner commercial programs that will reduce the cost of the device (for example, a 2-year contract from the operator T-Mobile will reduce the cost to $180).